TeaGlee
Botanicals + Cascara = Mint To Be
by Naja Thomas on Jan 27, 2022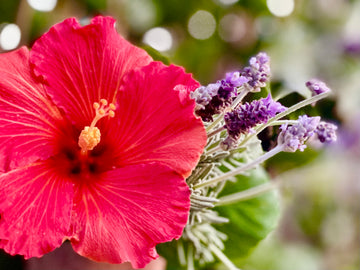 We at TeaGlee believe in creating a delicious and healthy beverage which is why we have blends featuring three different botanicals (lavender, mint, and hibiscus)! So why do we add these in particular? Besides them being delicious and enhancing the flavors of cascara, they also have health benefits of their own! 
When paired with cascara, lavender brings out the sweet and floral notes that are naturally in the coffee fruit. Adding honey or simple syrup brings these flavors out even more! When it comes to health lavender helps relax the body, reduce inflammation, and it can aid in digestion. We like to enjoy our lavender cascara blend when we are working through stressful days and want that boost of caffeine WITHOUT the added anxiety! 
If you didn't know already, mint does wonders for digestion and may aid stomach aches and pains and the menthol in it is soothing for congestion and sore throats. On top of that, we find that mint blended with cascara is ultra refreshing because it enhances the citrus undertones in cascara. We love to drink it over ice on hot sunny days with or without sweetener!
Hibiscus is jam packed with vitamin C which helps boost the immune system, it is rich in antioxidants, there have also been studies linking hibiscus with lowering cholesterol, blood sugar, and blood pressure. This paired with our cascara makes for a super healthy and tasty beverage that can be enjoyed all day, every day! Hibiscus, along with the cascara, has a bright flavor. We like to add a little honey or simple syrup to balance it out!
If you're looking to dip your toes into the world of cascara our blends are a fun way to start while giving your body even more love and care!